Bootcamp classes for women in Malden, Ma
Bootcamp classes for women who want to take their workouts to the next level and start seeing results .   .   .  45 minutes of pure cardio and strength training.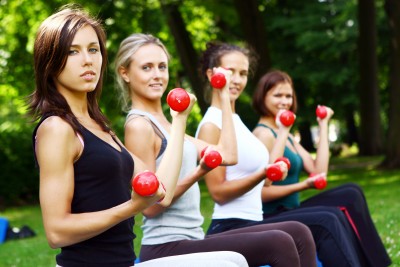 BENEFITS OF BOOTCAMP:
never boring
great calorie burner
tones your body
builds stamina
builds discipline
builds confidence
Come on down and join one of our many Bootcamp classes in Malden. The first class is always FREE. No obligation to continue if you think it's not for you.
Call us now to book your FREE bootcamp class. 617-304-3903.
see our class schedule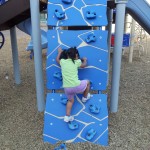 Bootcamp is like a playground for adults. I love taking my 2 year old daughter to the playground. She absolutely loves being there. 
She plays with the other kids, runs around like crazy, goes down the slide and climbs the miniature wall.
She doesn't know it, but in that short one hour that she's there,  she's actually getting a great work-out. 
The reason why she doesn't realize that she's getting a great work-out is because she's having a BLAST.
That's when it hit me.  The reason why Bootcamp is so popular and so effective in helping people get in shape and lose weight is because they don't feel like they are actually working out, but rather in a playground having a BLAST.  – Aimee Borda, Bootcamp Instructor
 FREQUENT ASKED QUESTIONS
What does a bootcamp class look like?
Our bootcamp classes are 45 minutes long, where you basically move through a circuit of exercises, some with basic equipment (like, dumbbells, kettlebells, stability balls, elastic bands, steps) others with no equipment, just your body weight (curl-ups, sit-ups, running in place, burpees, push-ups, squats, etc.). All this giving you an intense cardio and strength training work-out.
There are short breaks in between each station, lasting 10 seconds, and a rest period of 30 to 60 seconds long in between circuits, where you can catch your breath or drink water.  Once the break is over you start the next circuit of exercises.
Who is bootcamp good for?
Bootcamp is good for all ages and fitness levels.
If you're a mom or a busy career women with no time to spare then bootcamp is especially good for you.
The classes are 45 minutes long and in those 45 minutes you're working on both, your endurance and strength. Basically your not wasting any of your valuable time trying to figure out which exercise to do or how to do it.
That's why bootcamp is great for those women who are short on time.
Even though bootcamp is good for everyone, it's always a good idea to first consult with your doctor to make sure that he recommends it especially if you have any medical conditions that needs special attention.
What if this is my first time doing bootcamp?
If this is your first time, we always encourage you to start slow and work-out at your level. You can take as many breaks as you like, until you feel stronger. We will never get upset at you or penalize you for taking a break.
The exercises are very easy to follow.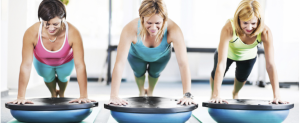 see our class schedule
Call us now and book your FREE bootcamp class. 617-304-3903.